Spanish Translation
Parallel translation of a religious text. Cover and interior page design.
Spanish translation
Cover design, interior page design, and typesetting
Winner! New England Book Show 2012, "Professional, non-illustrated  - Book" category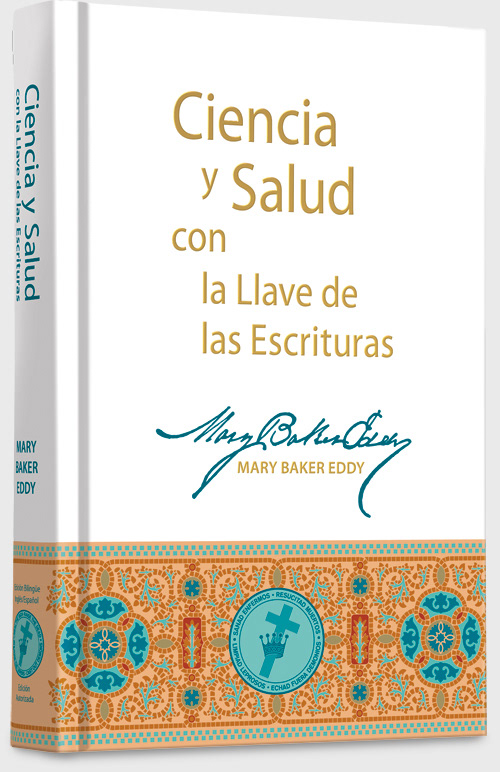 The cover design started with the archetype of a religious tome, then flourished with a bit of history — the pattern is taken from a wall stencil in the original Christian Science church.
The interior pages are a parallel translation with English verso and Spanish recto. The text is 2 colors to help minimize distractions with embedded marginal headings and line numbers.



My role:

Graphic Designer for cover and interiors, Illustrator, and Pre-press


My responsibilities:

 Designed the cover, designed interior page templates, and typeset the book