Children's Book
Interactive children's book for the Christian Science definition of God.
Children's book
Book cover and interior page design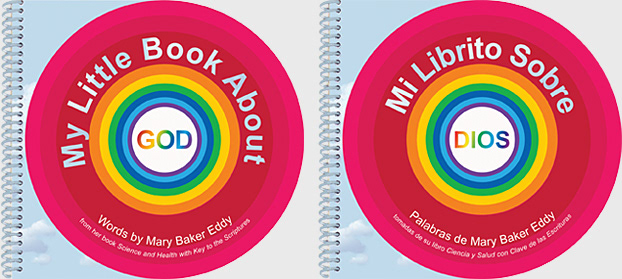 Words by Mary Baker Eddy (founder of Christian Science)
This book was designed uniquely for Christian Science Sunday School students. The pages are split in half lengthwise, with 7 qualities of God on the top, and 7 synonyms for God on the bottom. The reader creates different combinations to help them thoroughly understand the definition of God.

My role:

Graphic Designer, Illustrator, Pre-press


My responsibilities:

Illustration, layout, typesetting in English and Spanish, prepared files for press

Production:

Board book with spiral binding, CMYK, graduating circle die cut through center so the word "God" or "Dios" always appears, horizontal die cut through interior pages.